I have traveled to Crete / SV9 in July 2021 for vacation. I've spent vacation in Greece many times. This time i brought a shortwave transceiver with me to see if amateur radio will be compatible with a family vacation.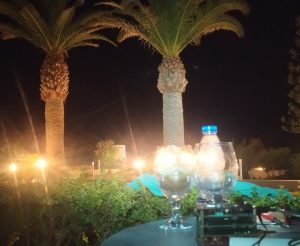 I've chosen not to take expensive equipment with me, but to take a uSDX transceiver with me. To make things easier I purchased partially preassembled boards from hamshop.cz .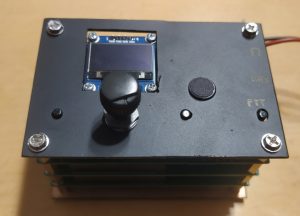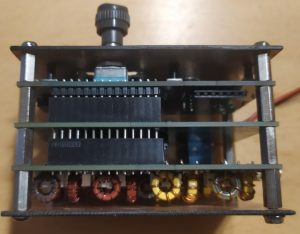 Antennas are always a problem, but we had a nice 4 meter high palm tree near our balcony and i could throw about 10m of wire with a rock tied at the end. About 9 meters of wire was laid on the ground as a counterpoise. This was tuned via a MFJ-902 antenna tuner.
The uSDX doesn't like high SWR, so I've used a simple resistor bridge to measure match. The schematics were borrowed from the ATL antenna tuner by SP5JNW .
Power is also a problem, but i've used a USB power bank and a step-up converter set to 11V.
Unfortunately I don't have a small enough CW key, so I had to make construct something. It was made from two flexible strips of steel and a piece of wood.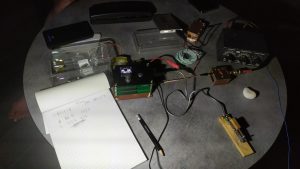 The story is continued here: SV9/SQ5BPF with uSDX part 2